We now find out who our other tight ends are – Jason Weibe and Andre Duffin.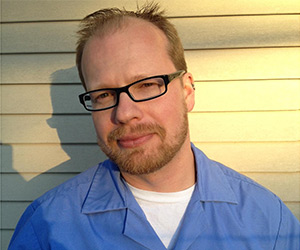 Andre is on the left and plays basketball for Milan high school in Indiana. Jason looks like he repairs toilets. In reality he is a housekeeper at McGill University Health Center in Quebec. https://muhc.ca/newsroom/article/muhc-and-ri-muhc-chosen-two-canadas-top-employers-young-people-2015
I'm sure Jason is the one keeping all those tile floors clean at Milford when he isnt knocking over linebackers on the gridiron. Busy guy as he needs his passport to go to work every day.
Back to the story – Kaz says between them they cant catch a cold. Who's fault is that?? Yeah man, you, Mister assistant coach and you Mister Thorporoo.. And Heather can catch because you found out by tossing her a few balls at an idle moment? You know what? Accidents happen, but if you're living for them you wont pile up W's on any regular basis. Love how they find out Heather cant block anybody in a real game instead of at practice. Little late guys. Bring on the double-beef sandwich and have these 2 clowns (the players, but could apply to the coaches) stay after practice and TEACH THEM TO CATCH!!!
By the way, Marty has no extra comments on the girl playing football? And whats he looking at, the game or his 'puter screen?
Madness I say, madness!