Today's cameo
By Toshiro Mifune
Which film, I'm not sure
Surprised Whigham drew
Recognizable actor
Mudlarks look alike
How many of you
Knew that was Bolek next to
Tiki in the caf?
"Feeling frisky" is
Euphemism for "horny"
Is it sexy time?
Nah. Let's interrupt
The Kurosawa screening
For some adventure
"Help a buddy out"
Will translate into filming
Some wacky hijinks
Phone camera vid
Of Tiki getting bullied
Make it go viral!
Toshiro would be
As confused as we all are
With what's going on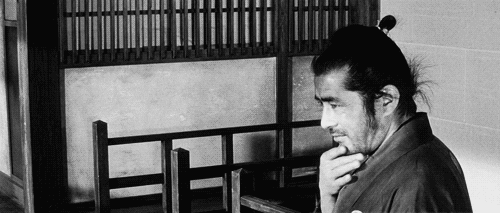 Haiku metapost:
Here's to our Ned Ryerson
Ten years at the helm
How has he done it?
It's been hard enough for me
To post twice a week
Ned is the straw that
Stirs This Week in Milford's drink
Here's to ten years more…?